Description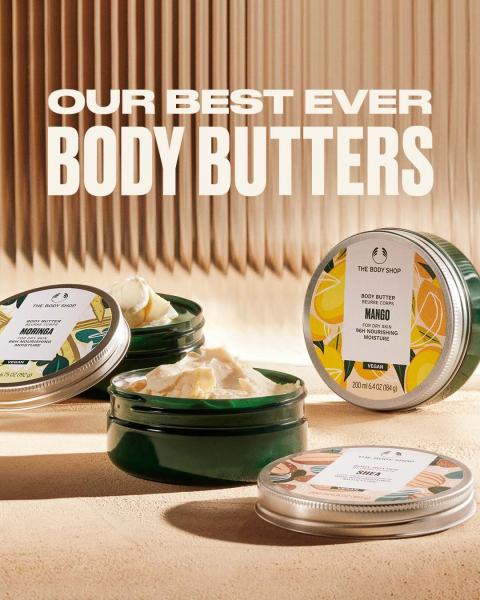 The Body Shop, is a globally renowned beauty brand and retailer, has been revolutionizing the skincare and beauty industry since its inception. At the heart of The Body Shop's mission is a commitment to sustainability and social responsibility.
The Body Shop is not just a beauty brand, but a global movement that has been revolutionizing the industry for over four decades. Since its inception in 1976, The Body Shop has been committed to creating products that are not only effective and indulgent but also ethically sourced and cruelty-free. With a mission to enrich people's lives by making them feel good from head to toe, The Body Shop offers an extensive range of skincare, makeup, bath and body products that cater to every  need.
The Body Shop collection includes vegan options, such as the popular Tea Tree range known for its purifying properties, as well as vitamin C-infused skincare essentials. Our cleansers are gentle yet effective in removing impurities while maintaining skin's health. Experience with The Body Shop today by exploring their wide range of cleansers, moisturizers, anti-aging solutions, tea tree treatments, vitamin C boosters, and much more.
Tags: beauty, bodycare, body care, cleansers, creams, eye,  lips, make up, makeup, antiaging, anti aging, serum, serums, clean, vegan, skin, toner, moisturizer, moisturizers, face, facial, skin care, skincare, vitamin c, foundation, eyes, lipstick,